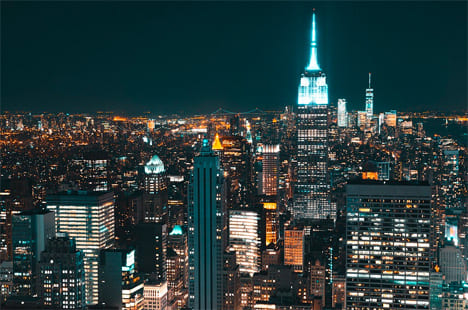 Multi-Tech Systems Inc.
MultiTech designs, develops and manufactures data communications equipment for the industrial Internet of Things (IIoT) — connecting physical assets to business processes to deliver enhanced value. Our commitment to quality and service excellence means you can count on MultiTech products and people to address your needs, while our history of innovation ensures you can stay ahead of the latest technology with a partner who will be there for the life of your solution.

The Internet of Things is creating new customer experiences and unparalleled economic value, while improving quality of life for countless people around the globe. By providing products and services to connect "things" to the Internet, MultiTech delivers deeper understanding to businesses, governments, organizations and individuals, which will in turn transform the way we live and work.

From our US-based manufacturing plant to our countless product and process certifications, we're committed to the utmost quality in everything we do. That's why you can find more than 22 Million MultiTech products performing essential duties for businesses around the globe. From our comprehensive portfolio to the extensive reach of our distribution network, MultiTech is easy to choose and easy to buy.

From the earliest analog systems, to the cellular heart of today's industrial Internet of Things to the latest low-power wireless technology, MultiTech has consistently connected businesses in ways previously unimaginable – and has been doing so for more than 40 years. We have no intention of slowing down. We're continuing our legacy of firsts with the world's first commercially deployable LoRA-based suite of communications devices.

MultiTech products are manufactured in the USA at our corporate headquarters in Mounds View, MN. Products are sold primarily through authorized distributors and value-added resellers.
PNI Sensors
With over 30 years of experience, PNI is the world's foremost expert in precision location, motion tracking, and fusion of sensor systems into real-world applications. PNI's sensors and algorithms serve as the cornerstone of successful IoT projects and other mission-critical applications where pinpoint location, accuracy, and low power consumption are essential.

Building on decades of patented sensor and algorithm development, PNI offers the industry's highest-performance geomagnetic sensor in its class, location and motion coprocessors, high-performance modules, sensor fusion algorithms, and complete sensor systems. PNI's technology is used in consumer electronics and wearables, smart parking, IoT, robotics, automotive, military, and other applications, by customers such as Nintendo, Samsung, iRobot, Sony, STMicroelectronics, General Motors, and Ford.

Sagemcom
Sagemcom is a leading European group on the high added-value communicating terminals market. A French high-tech group of international dimensions, Sagemcom operates on the broadband (set-top boxes, Multi-Gigabit gateways), smart city and Internet of Things (founding member of LoRa Alliance) markets. With a revenue of 2.05 billion euros, Sagemcom employs 4,000 people on five continents in through sixty plus branches and offices. Sagemcom designs, manufactures and ships approx. thirty million terminals worldwide every year. Sagemcom aims to stay a world leader in communicating terminals with high added value.

At the start of every project there is an idea. Ingenious, insightful, brilliant, but also sometimes offbeat, incongruous or bizarre. Next the idea is tested, enhanced, crafted, modified, formalized, translated into technical know-how, distilled into the very essence of its existence: its manifestation in a product. At Sagemcom, it's thanks to the creativity of our people that ideas are born. And it's thanks to the agility and performance of our teams that these ideas become products, created for high performance and to anticipate what our clients need.

We are European leaders on the market for smart terminals with extra added value, Sagemcom's people continue to reinvent themselves and to push back the limits of invention in order to discover, today, the ideas that will make the products of tomorrow.